SPACE GIRLS
The Pictures Continue...
---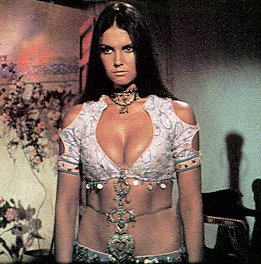 A blast from the past is Caroline Munro. Perhaps her best known performance was in THE GOLDEN VOYAGES OF SINBAD. After looking at this picture, if you haven't seen the movie, you'll want to...badly!!! To classify as a SPACE GIRL, Caroline also starred in the space opera spoof STARCRASH. Have you ever heard of it? I haven't... But what the heck, enjoy Caroline in her harem costume.
************************
I've had a few requests for at least one more shot of Marina Sirtis. While I have screen caps from DEATH WISH 3, I think this shot from STAR TREK is more appropriate for the SPACE GIRLS page. If you want the other shots of Marina, just surf the 'net. You'll find them. So, here is another shot of Marina.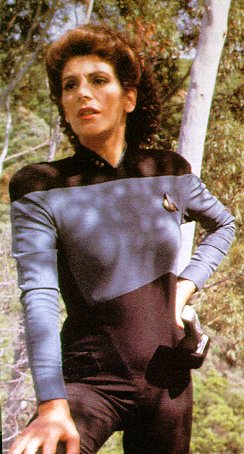 Krista Allen has been seen all over the internet lately. Usually in a totally unclothed manner. Here's a shot to add to her collection. A somewhat naked Krista from her role as EMMANUELLE. How did she make the SPACE GIRLS pages? She starred in a little known sci-fi movie; GALAXY QUEEN. She could be a queen in any galaxy based on this scan...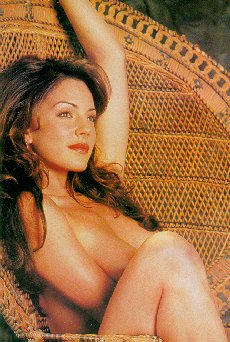 *********************
Also back by popular demand is another shot of the "new" SLIDER queen, Kari Salin Wuhrer. Even clothed, Kari is HOT.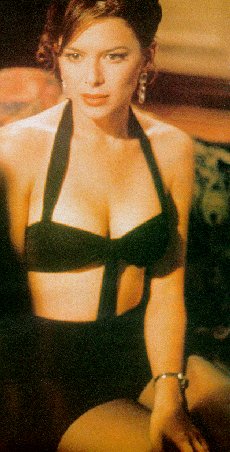 ---
More SPACE GIRLS are a page away...

---

Email is always welcome.
Let me know what you think about SPACE GIRLS.