SPACE GIRLS
The Pictures Continue....
---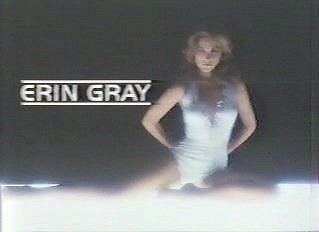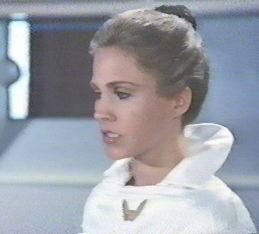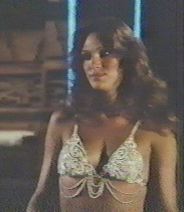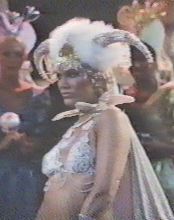 Notice that Erin Gray is all dressed in white. As the second season arrived, white gave way to bluish-green stretch lycra. Meanwhile, Princess Ardala continued to show up in harem girl outfits (only the horns on her head would be missing.) The picture on the lower left was cropped as to not offend anyone. What a princess!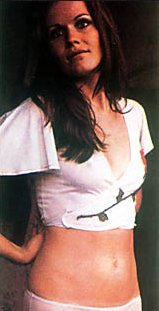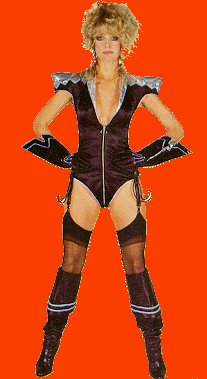 In 1976 Farrah Fawcett appeared in her first sci-fi role. she portrayed Holly in LOGAN'S RUN. The female lead, however, went to English actress Jenny Agutter. For those who like nude celebrities, Jenny loses her clothes 1 hour and 5 minutes into the film. Farrah stayed covered until her 1980 film, SATURN 3.
LOGAN's RUN went on to be a weekly TV series with Heather Menzies taking over the role of Jessica. The first picture below is of Jenny Agutter, the next two are of Heather Menzies (TV series - Playboy pictorial). Here's a piece of trivia, Heather Menzies portrayed one of the Von Trapp family members in THE SOUND OF MUSIC. She's also Mrs. Robert Urich.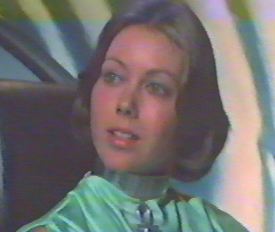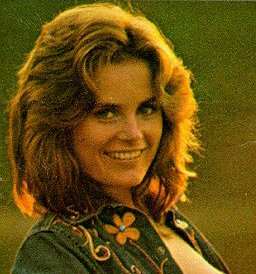 For more SPACE GIRLS, click on the arrow.

---

E-mail me your comments and ideas.