SPACE GIRLS
The Pictures Continue...
---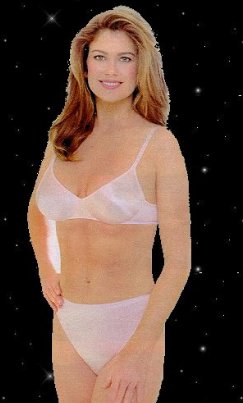 For the Kathy Ireland lovers out there, here is another fine shot that you may enjoy. Am I wrong or does Kathy improve with age? If I'm wrong; it must be my eyes... I'm sure glad that K-Mart runs a few pictures of this SPACE GIRL every week or so; aren't you?
* * * * * * * * * * *
How in the world did I omit the beautiful Chery Ladd for so long? After all, Cheryl has appeared in such great SciFi products as JOSIE AND THE PUSSYCATS IN OUTER SPACE and MILLENNIUM. I have to admit I have been a Cheryl Ladd fan for many years. I am such a big fan of Cheryl's that I even have a few of her albums (unfortunately, no longer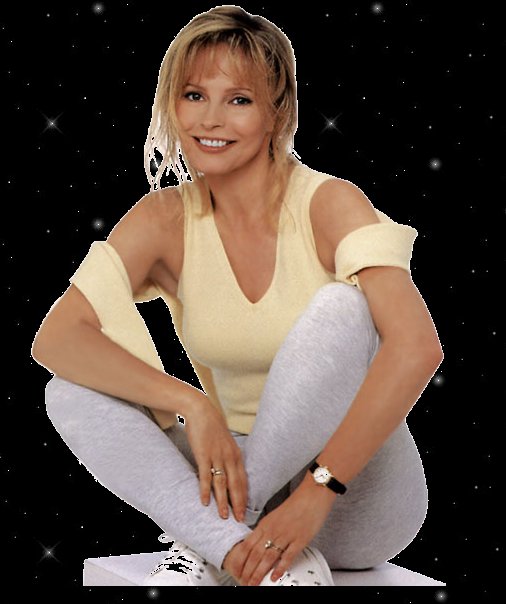 available.) Skinny Dipping is my personal favorite. I think it's because of what my mind does when I hear it! PLOP...Right in the GUTTER!!! Anyway, here are some shots for the SciFi ANGEL, Cheryl Ladd. Click on the picture of Cheryl in the blue outfit for a larger version.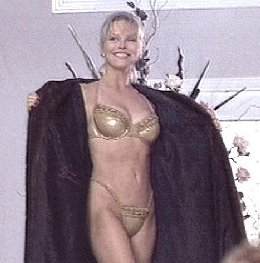 ---
More SPACE GIRLS are on the next page....

---

Email is always welcome.
Let me know what you think about SPACE GIRLS.