SPACE GIRLS
The Pictures Continue...
---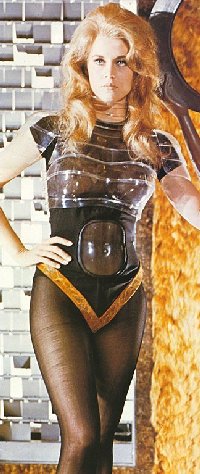 I get a lot of email regarding additional pictures of Jane Fonda from the 60's SciFi classic, BARBARELLA. While surfing the web I stumbled upon a photo of Jane that I had never seen before. I hope you Jane Fonda lovers enjoy this one. Don't forget to click on your favorite part of Jane to get a larger version of this picture.
*****************
Conspicuous by her absence has been Gillian Anderson of X-FILES fame. She has had so much exposure that I just couldn't find any new pictures. The best that I can do for you Gillian fans are these two black and white shots. Even in black and white, Gillian looks out of this world.
*****************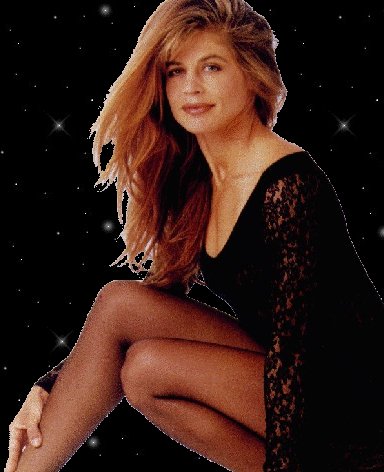 Surprisingly, no one has requested any Linda Hamilton shots. Linda and Arnold sure have torn up the screen and the sets in the TERMINATOR series of movies. Here is a nice shot of Linda that I stumbled upon.
******************
Finally, while surfing, I came across a nice photo of Jenny Agutter from the movie LOGAN'S RUN. It was such a good shot of Jenny's that I had to post it with the rest of the SPace Girls shots. By the way, clicking on Jenny's anatomy will produce a larger version of the picture.

---
More SPACE GIRLS are on the next page.....

---

Email is always welcome.
Let me know what you think about SPACE GIRLS.