SPACE GIRLS
The Pictures Continue...
---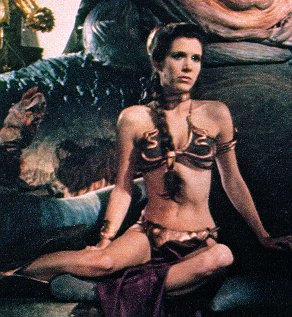 What collection of SPACE GIRLS would be complete without at least one picture of Carrie Fisher from the STAR WARS trilogy? (Don't look at me; here's the needed image! ) Again, for those into nude celebrities, Carrie did appear in Playboy; fully clothed. The picture to the right, or a similar one, has appeared elsewhere as a topless shot. It is fake!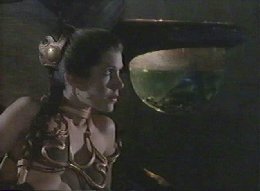 Oh, what the heck... Here's another shot of lovely Carrie from the STAR WARS trilogy.
Now that we have the mandatory Carrie Fisher shots out of the way, I have to give a little press to the long-running BBC show, DOCTOR WHO. I have selected my favorite of The Doctor's companions, Leela (Louise Jameson). If you like another "companion" better...start your own SPACE GIRLS site.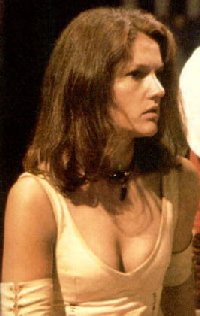 Moving right along... It's time to go on to the next page of SPACE GIRLS. See the arrow? You know what to do with it!

---

Email is always welcome.
Let me know what you think about SPACE GIRLS.