SPACE GIRLS
The Pictures Continue...
---
Chloe Annett recently did something that no other PBS pledge beggar could do. She got me to donate money to PBS. How? An autographed picture of the lovely Chloe and an autographed t-shirt. Since Chloe, is by far, the best looking creature on "Red Dwarf", I've decided to add some new scans. I hope you enjoy them.
By the way, Melody Perkins of the Power Rangers sent me an e-mail and posted a message to my guest book asking why she wasn't included in SPACE GIRLS. I have repeatedly asked her for some photos to include but haven't received any as of yet. This is the only picture that I've been able to lay my hands on. If you want more; check out my guest book and tell her to send the photos.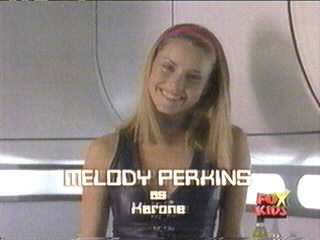 Don't forget to sign my guest book or send me e-mail with your thoughts and ideas.
Sign My Guestbook
View My Guestbook
---
More SPACE GIRLS are on their way!
---

Email is always welcome.
Let me know what you think about SPACE GIRLS.